With: Goeun Bae (South Korea), Monika Konrad (PL), Ling-Yu He (Taiwan), Carsten Lisecki (DE) and Frank Fuchs (DE).
The rapid increase of housing prices, its subsequent displacement of people and compaction of living spaces shapes the context for this salon. Instead of looking at the structural change of cities, we will leave the birds-eye perspective and, through different artist practices, look at how our personal bodies are interconnected with the urban environment they are situated in.
Through shared experiences, public discussion and physical exercises, we will examine the spacial adjustability of the human body as a metaphor for the housing-crises we are facing today. We will look at the video works of Goeun Bae and Ling-Yu He. Both use the means of the human body to sketch out the boundaries of private and shared space. Furthermore we will talk with the artist Carsten Lisecki and architect Monika Konrad about their practices related to the topic. The salon will take place at ABA's temporary project space situated inside the Haus der Statistik.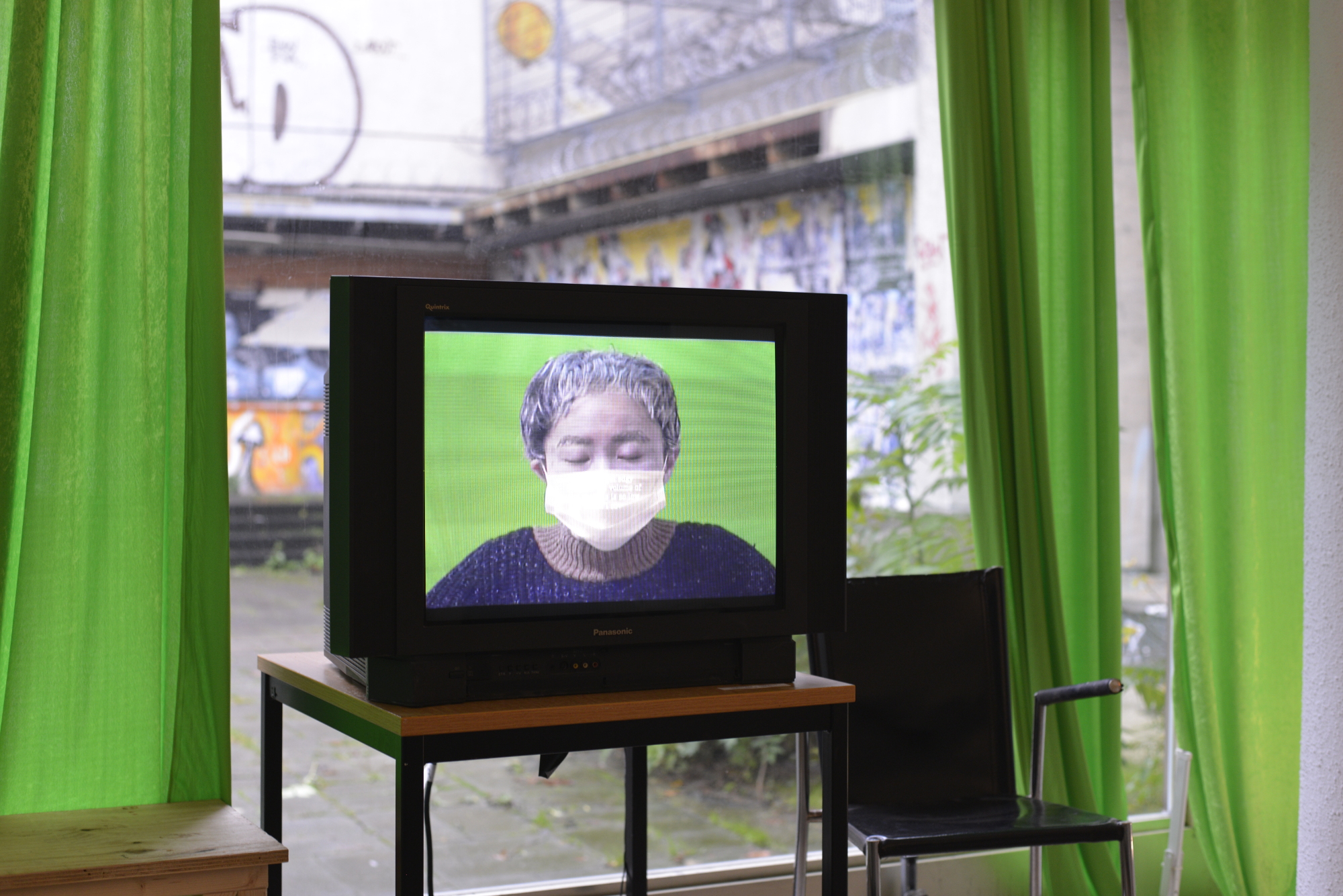 About the participants:
GOEUN BAE's visual art practice considers ideas in the manner of dismantling and reconstructing the ruling order observed in a minutely tuned society history. Bae's work discloses a personal story that reflects the vulnerable and unstable position of women in today's society. Within her works, she stands as someone witnessing and concurrently caught up in the battle between the internal patriarchy and the external or social patriarchy. By using the body, she expands how the actual traces derived from human living are politically interconnected and transformed. Her works are realized in various presentation such as film, performance, object, sound and photography.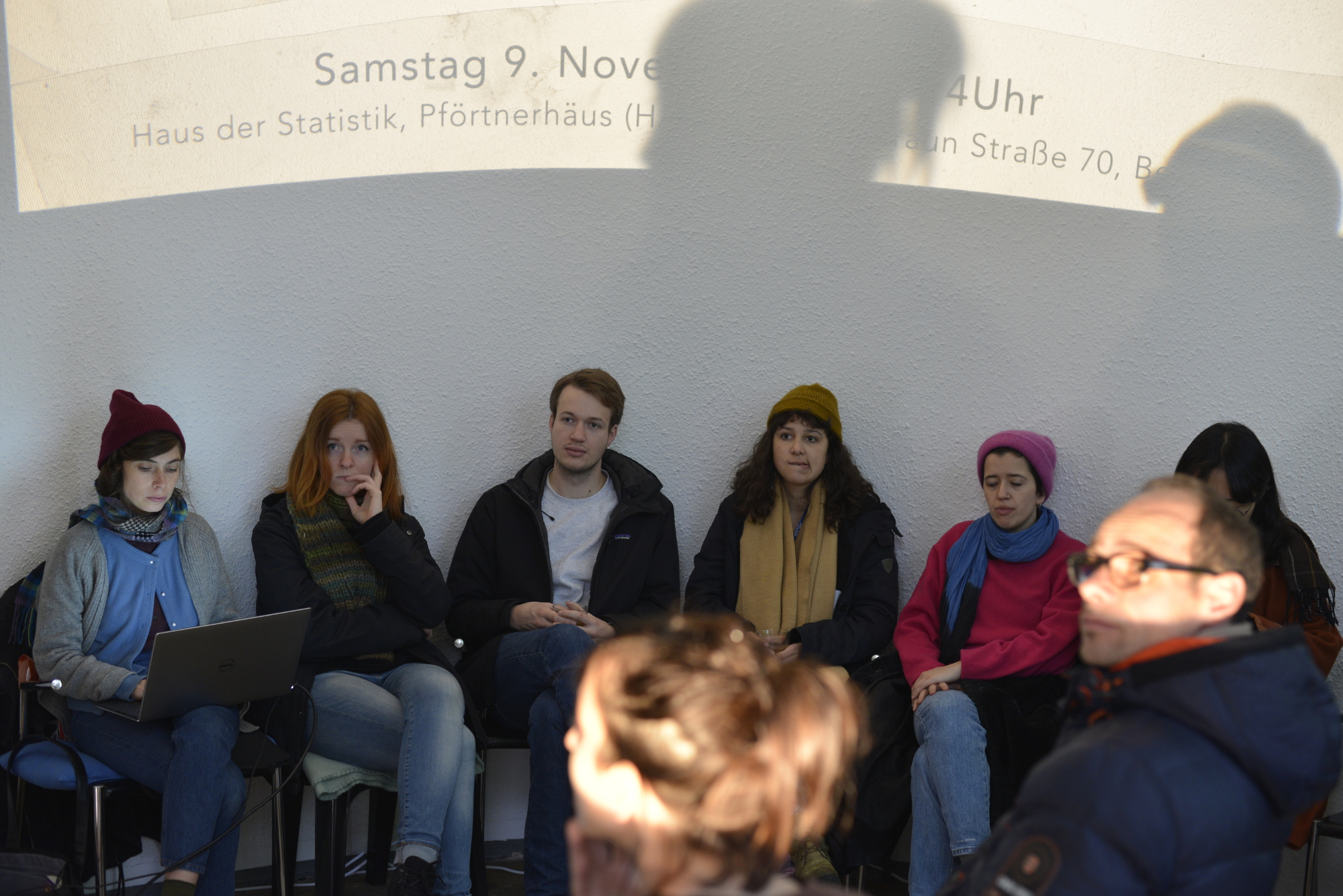 LING-YU HE, born 1987 in Taiwan, studied art and pedagogy at the Taipei Municipal University of Education and completed the master program "Art in Context" at the Universität der Künste Berlin. Since 2015 she has been dealing with the topics of city and housing law and tries to carry out various methods and presentations. "Die Luxushütte" consists of a 24-minute performance video and a fictional advertising film of the fictional construction project: "Die Luxushütte – ein kleines, aber bequemes Haus". On the basis of personal experiences and interests, the artist took a critical look at the subject of the right of people and animals and tries to open up more perspectives on the problem of living through a spatial installation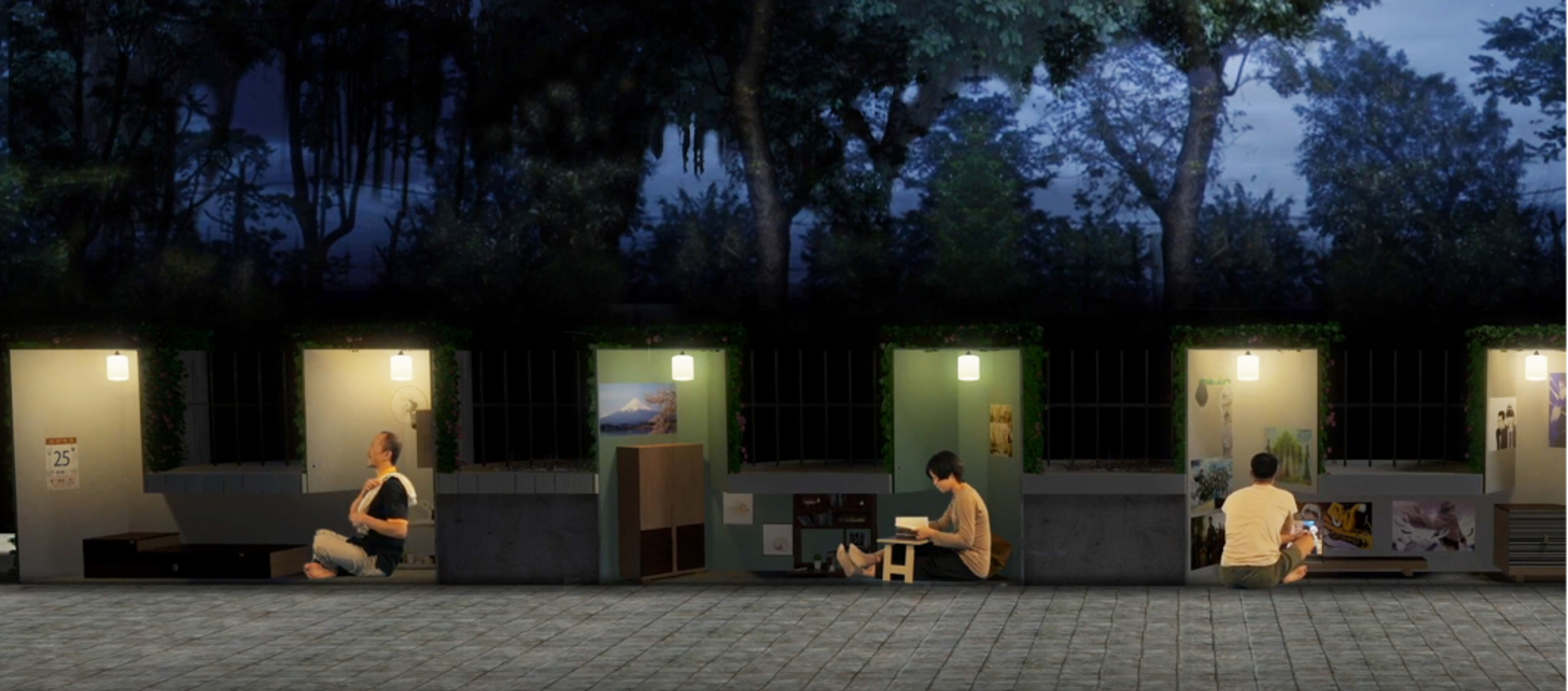 MONIKA KONRAD will talk about development of housing standards for the whole Russian Federation. She graduated from Faculty of Architecture at the Poznań University of Technology and the Erasmus University in Rotterdam. Konrad gained professional background in studios like OMA and Claus en Kaan Architecten in the Netherlands and in Moscow as a project director at consulting company Strelka KB. She is an author of numerous urban standards and strategic projects on a citywide scale and a designer of urban and architectural projects. Currently, she holds the position of the Director of Municipal Office of Town Planning and Development Strategy in the City of Warsaw.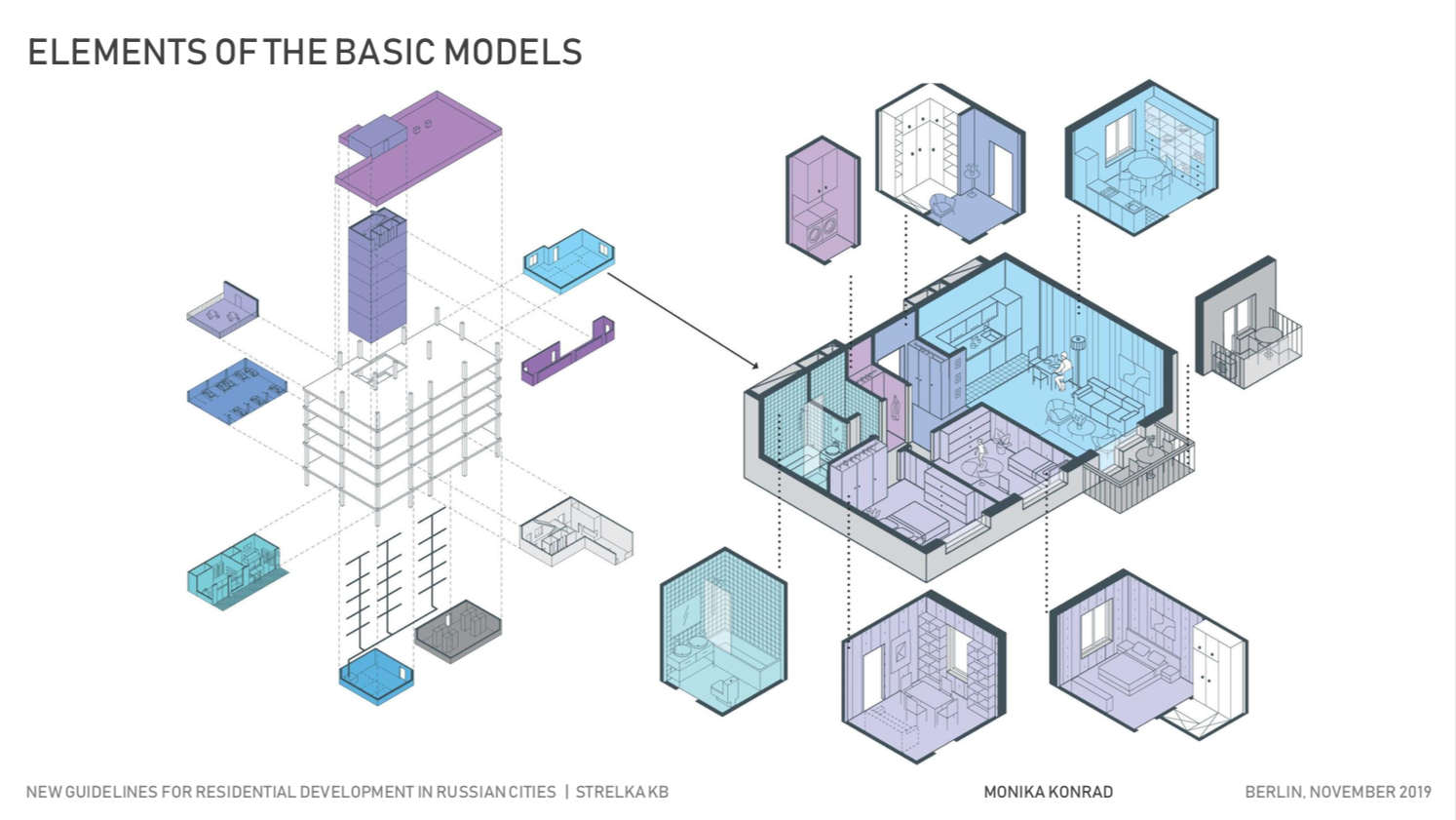 CARSTEN LISECKI, artist, film-maker, lives and works in Berlin. His practice creates narratives about everyday life that make visible meaningful hidden aspects of reality, focusing on the uncanny effect of banality. He uses mixed media and strategies, combining more traditional tools like painting and writing, with video art and photography. The results are often unexpected suggesting a very personal almost idiosyncratic style. Currently he works on performances about the current socioeconomic crisis and makes documentaries about self-employment and self-valorization of arcane professions.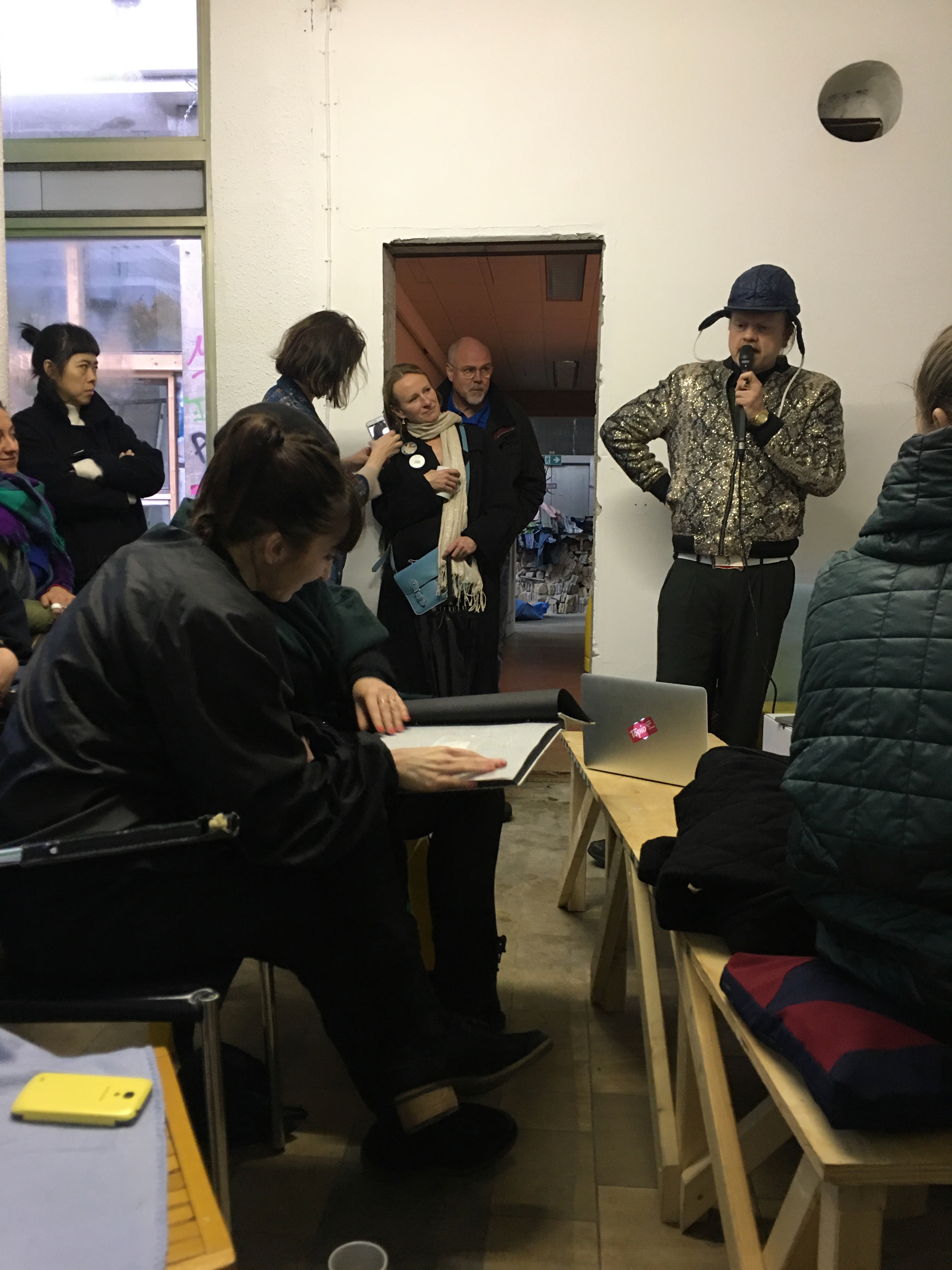 HAUS DER STATISTIK was the former State centre of administration for statistics of the GDR. Empty since 2008, today Haus der Statistik finds itself sandwiches in between shopping locations, hotels, quiet residential areas and surrounded by the city's biggest traffic-interchange. But the building is also a subject of a unique project of transmutation, in which civic and state actors are collaborating at eye-level to collectively invent its future.
This event was generously supported by the Berlin Senate for Culture and Europe. Image header: "Bending your Back like This", exhibtions and discussion at Haus Der Statistik, 2019. Photocredits: Aleksander Komarov.