Three projects stand on focus at this salon: The preservation of precarious environments; the protection of socially responsible structures; as well as the rehabilitation of polluted landscapes.
With Astrid Mignon Kirchhof (Humboldt University Berlin), Susanne Kriemann (artist and researcher), Marco Claussen (co-founder of Prinzessinnengarten Moritzplatz) and a filmscreening of "Silbersee" (2015) by Alexandra Navratil.
The Prinzessinnengarten is a site situated in the heart of Kreuzberg. The fundamental necessity for the diversity of non-human and human life in all its forms is a shared concern of all the people involved at this urban garden space. Co-founder MARCO CLAUSEN will give an insight into their struggle of being able to continue this project within the harsh climate of Berlin's current property market.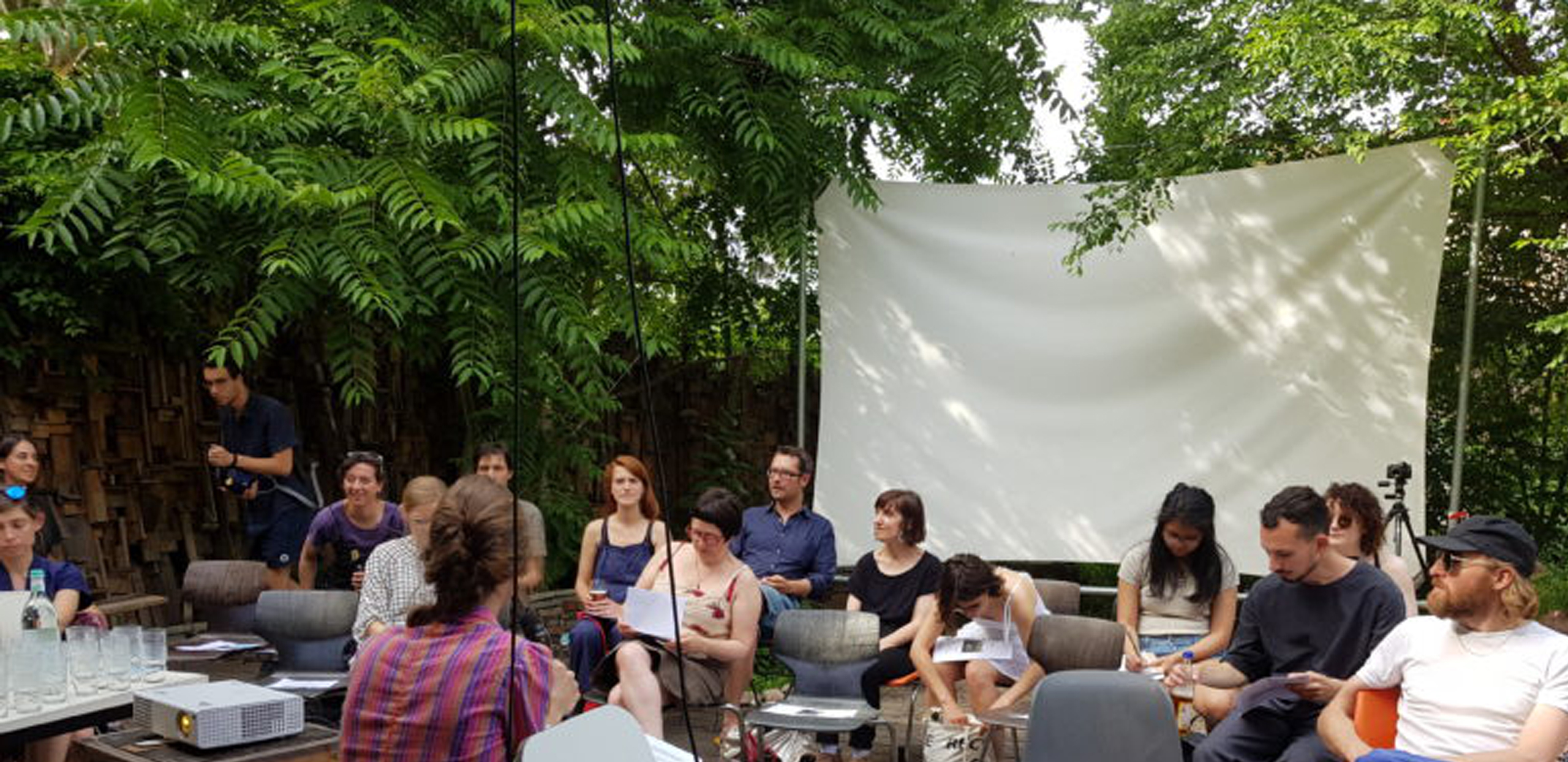 Astrid Kirchhof will talk about concepts of a good lifestyle within the East German state. After the fall of the iron curtain, the communist interpretation of the world lost – at least temporarily – its significance but biocentric- ethical concepts that also existed in the socialist state have survived and still influence society's relationship with nature, not only in Germany, but in many other countries too. In recent years, these ideas have merged with re-discovered elements of Marxist theory into eco-socialist claims against global capitalism.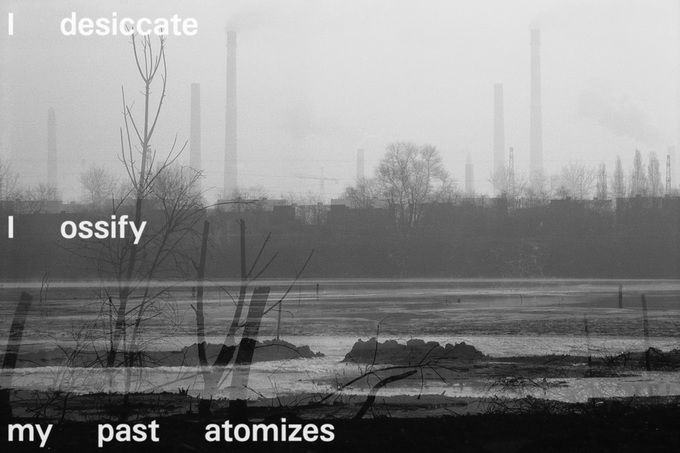 The artist and researcher Susanne Kriemann will talk about her ongoing research project centered on the mineral Pechblende (the German word for a type of uraninite). The work traces a history of scientific and photographic processes narrated through the interconnected sites of laboratory, archive, museum and mine. Highly radioactive and uranium rich, pitchblende was relentlessly mined in the Ore Mountains of the former German Democratic Republic between 1946 and 1989, ultimately facilitating nuclear armament in the USSR. Despite the toxicity of the mines, and the documented health threats to the miners who worked there, the landscape of the Ore Mountains is now under way to being transformed into a tranquil mountain vista, with few recognizable traces of the still-radiating industrial worksites.
About the participant:
Marco Clausen, born in 1974, holds a Master in Historical and Political Sciences and Philosophy. In 2009 Clausen founded together with Robert Shaw the non profit organization "Nomadisch Grün" (Nomadic Green), which aims at transforming abandoned urban spaces into social and ecological gardens. He is the co initiator of Prinzessinnengarten: a place dedicated to urban agriculture, environmental learning, and neighborhood participation at Moritzplatz in BerlinKreuzberg. Clausen organized several thematic workshops and events on feeding the city, youth participation, urban resilience and urban farming in the European context. In 2012 Dumont publishing house released "Prinzessinnengarten. Anders gärtnern in der Stadt" (Prinzessinnengarten. A Different Way of Gardening in the City). The publication includes texts and photographs from Marco Clausen. An important area of Clausen's engagement is a sustainable and resilient urban development. In the form of lectures, publications and establishing networks he contributes to the question of how our cities will face the challenges of the future.
The historian Astrid Mignon Kirchhof is a research associate and lecturer at the Department of Modern and Contemporary History at the Humboldt University Berlin. From 2016 to 2019 she was a research assistant and Scholar in Residence at the Deutsches Museum in the EU-funded project "History of Nuclear Energy and Society". Previously, she was a postdoctoral fellow of the Volkswagen Foundation at Georgetown University and the German Historical Institute, Washington, DC. From 2010 to 2014 she was head of a DFG research project on the protection of the conservation movement in East and West Berlin at the Humboldt University. Her monograph "On the value of nature. The human-nature relationship in the GDR" is nearing completion.
Susanne Kriemann (born 1972 in Erlangen, Germany) is an artist and university professor at Karlsruhe University of Arts and Design. Within her research-based work, Kriemann investigates the medium of photography in the context of social history and archival practice. With an extended notion of the photographic document, she has most recently reflected on the world as an analogue "recording system" for human-caused processes. This has lead Kriemann to preoccupations with radioactivity and mining, but also with archaeology and landmarks in previous works as well as to a media archeological interest in photography and connections that can be made to a history of military technology.
Alexandra Navratil (*1978) lebt und arbeiten in Zürich und Amsterdam. Seit 2014 ist sie Dozentin am Institut Kunst Basel. Ausgangspunkt für Alexandra Navratil's Arbeit sind oft wissenschaftlich-historische Recherchen zu den Anfängen der Fotografie, Film- und Industriegeschichte. Durch die Kombination und Animation von gefundenem Bildmaterial denken Navratil's Werkzyklen über die Anfänge der Moderne nach und deren Auswirkungen auf die heutige Bilderwelt. Die Arbeiten in Video,Installation, Skulptur, Film und Siebdruck folgen auf poetische und analytische Weise Materialgeschichten.
This Salon is part of "142 days for 99 years – A long term festival dedicated to the continuance of the Prinzessinnengarten Kreuzberg". The Initiative Prinzessinnengarten Kreuzberg is committed to the permanent maintenance of the Prinzessinnengarten at Moritzplatz as common property. With this event, ABA supports the initiative!
is generously suported by the Berlin Senate for Culture and Europe. Image header: "I don't know what to do with it" Salon discussion at Prinzessinnengarten am Moritzplatz, Berlin 2019, Photo: Aleksander Komarov.